Frequently Asked Questions
Susan Greene, Florida Freelance Copywriter
Why should I hire you instead of an ad agency?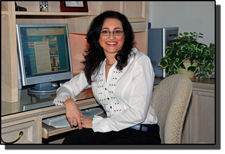 I have nothing against ad agencies. In fact, ad agencies are some of my best clients. However, if the project you're doing is copy-driven (i.e. websites, brochures, technical articles), you'll probably save a lot by coming directly to me.
Typically, agencies have a high overhead which is reflected in their rates. Plus, most agencies don't have in-house copywriters. Instead, they either ask their clients to provide their own copy or they farm it out to a specialist like me (adding a little something for themselves to my rates).
Assuming I've decided to go the freelance route, why should I hire you vs. another copywriter?
I have over 20 years professional writing experience, a BS degree in journalism from Syracuse University and an MBA from Southern New Hampshire University. I bring not only expert copywriting skills to the table, but also marketing acumen and business know-how. I've written for hundreds of companies and helped them get results. I can do the same for you.
Who are most of your current clients?
They fall into two main categories. The first is ad agencies and web site designers. These folks typically subcontract the copywriting work for their clients to me. The second group is companies for which I work directly. They range from professional service firms like accountants and real estate brokers, to manufacturers and high tech firms, to transportation companies and government agencies.
How do you charge?
My rates are reasonable. After all, as a freelancer working out of my home, I have no overhead to speak of. I quote each project individually. I try to assess the number of hours I'll need to complete the work and take into account its level of complexity. My clients, without exception, feel they get excellent value for their money. In addition to great copy and first-rate service, they receive the benefits of my marketing expertise and business know-how.
What types of payment do you accept?
I accept company checks or electronic payments through PayPal. If you don't have a PayPal account, you can still pay through PayPal using a Visa or MasterCard credit card. I can send you a link that makes the process super easy. Please be aware that PayPal charges a fee of approximately 3%.

If you are based outside the U.S., I cannot accept a check. Payment must be made through PayPal. Prices are determined in dollars and then converted through PayPal into your country's currency. Please be aware that PayPal charges an international money transfer fee, which is based on your country of origin.
What is the typical process for having you write say a brochure or website for my firm?
I'll usually want to speak with you by phone. I'll ask you a lot of questions related to your marketing objectives, your prospects, your customers, and your competition.
I'll obtain from you as much information as possible (written or verbal) to use in preparing your copy. I'll then produce a first draft and await your feedback, then make revisions as needed. Only when you're 100% satisfied with every single word do I consider the job done.
What happens if I don't like the first draft of copy?
Usually I come pretty close to hitting the nail on the head, but if that's not the case, it's a problem easily solved. In fact, that's really the purpose of writing a first draft. It helps me to clarify exactly what you do want. That first draft then becomes a starting point for me to get your feedback and write a second draft that's more on target.
What comes first, design or copy?
This comes up a lot, and there's no right or wrong answer. If you already have a design or layout, I'll work with it, making sure my copy complements and enhances it. If you don't have a design, I'll draft copy and give recommendations for a layout. The bottom line is, whatever your situation, I'll make it work so that the end result is a marketing piece you're proud of.
What kind of work do you like best?
Websites. I enjoy sinking my teeth into a massive amount of information and organizing it to be meaningful and effective. Also, I truly believe in the value of the Internet as a marketing tool. I've spent the last 15-plus years studying the Internet and learning what gets results. Good copy is absolutely vital for getting placement on search engines and for converting prospects into customers.
I need copy that will help improve my site's ranking on Google. Do you understand search engine optimization (SEO)?
Yes, I've been writing SEO copy for over a decade. My own websites, as well as those of many of my clients, rank on page 1 of Google in large part because of their written content.
I can assist you with keyword research. Or you can provide the keywords you wish to target, and I'll produce quality copy that cleverly incorporates them. In addition to page content, I'll also write your title tags and meta-description tags (at no additional charge), since they're important elements of search engine optimization.
Will you be able to write about my business if you don't have direct experience with my field?
Yes. Sure I'll need to take some time to become familiar with the particulars of your business, its jargon, and your industry at large, but I don't see that as a formidable task. I enjoy doing research and will quickly get up to speed. More importantly, regardless of the business you're in, the same basic marketing principles apply. It's just a matter of adapting them to your particular situation.
How are you at writing About Us pages for websites? Is this something you can do even if you don't know anything about my company?
Oddly enough, I am frequently asked to write About Us website pages. My guess is that many people have trouble writing about themselves. They struggle with how much to tell. They know this is the page where they should toot their own horn, but they don't want to come across as bragging.
I enjoy writing About Us pages. However, as I'm sure you can understand, I'll need to start by interviewing you or someone knowledgeable in your company. Usually, with a 30-60 minute phone interview, I'll be able to glean enough information to put together a draft for your review. I offer more information about my approach to writing About Us pages here, if you're interested.
What if I've already got a rough draft, and I just need help with editing?
No problem. Let me take a look at what you have. I'll give you recommendations for improving the copy and a quote for me to do the work. If the copy really doesn't need improvement, I'll tell you for free.
How long are turnaround times?
I write fast. My clients are usually impressed with how efficiently things get done. Once we clarify the parameters of your project, I'll give you a firm completion date. If you have a deadline to meet, please let me know up front, and I'll do everything I can to accommodate you.
What if I live in another state (not Florida like you) or country? Can we still work together?
Absolutely. While I do have many clients based in Florida, and specifically my home city of Orlando, I also work with companies from other states and other countries. In fact, within the past year I've worked with clients from Canada, England, Hungary, Bulgaria, Germany, Malta, Dubai UAE, Saudi Arabia and Qatar. We work by phone and email, and the process moves along just as smoothly as if we were both in the same city.
You mentioned your international clientele above. Why should a foreign company hire an American copywriter?
Many companies today sell their products or services outside their immediate geographic area. If their target market is the United States, England, Australia or some country that uses English as a first or second language, then they'll want to build a website in English.
American English is widely accepted and understood. An American copywriter also understands all the literary and cultural nuances of the U.S. and can write copy that resonates with fellow Americans. Someone who has learned English as a second language or was not born and raised in the U.S. may not have mastered those elements.
Ready to get started on your project? Contact Susan Greene at FloridaCopywriter@gmail.com or call 407-578-5528 (Orlando, Florida).
© 2013 Susan Greene, freelance copywriter. All rights reserved.